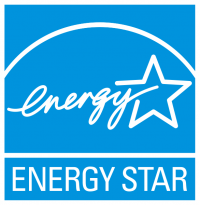 Are your home appliances costing more and more to run while providing dwindling results? This is a sign that it may be time to upgrade your equipment to newer, energy efficient models. Energy efficient appliances are better choices for the environment, and with recent advances in technology, they offer increased comfort and performance compared to that of their predecessors. Many older refrigerators, stoves, washers, and dryers have a life span of about 10 years. Appliance service & repairs are certainly options to keep your devices running in good order, but newer, energy efficient appliances can last as long as 20 years, and can lower utility costs in the long run, making a new equipment purchase a viable option. Even a more expensive model, if chosen properly considering size and capacity requirements, will pay for itself in a short amount of time. A new front-loading clothes washer, for example, uses less water than a top-loading washer because the tumbling action is perpetually tossing water up before it falls back down through the clothing. A new energy efficient washer will deliver better results while using 50% less energy than a model made before 1994. New washers also feature faster spin speeds, removing more water from your clothing and reducing drying time.
The average family can save $110 a year just by replacing their old clothes washer with a new, energy-saving washer!
Tips for Selecting Energy Efficient Appliances
The most reliable starting point is to look for the Energy Star label
Energy Star labels mark the most energy efficient models in any product category. Energy Star models exceed the energy efficiency minimums set by the Federal Government. The idea behind the Energy Star label is to make purchasing an energy efficient appliance easier for consumers. Customers can trust that appliances marked with this government-backed symbol will offer utility savings without sacrificing features, performance, or comfort.
How do products earn the Energy Star label?
Products must meet the energy efficiency requirements set forth in ENERGY STAR product specifications established by the U.S. Environmental Protection Agency. Some of the principles set forth by the EPA include:
Qualified products must meet the performance demands of consumers, in addition to offering increased energy efficiency.
If the qualified product is more expensive than a conventional, less-efficient model, purchasers will recover their investment in increased energy efficiency through utility bill savings, within a reasonable period of time.
Energy efficient technologies are non-proprietary, meaning many manufacturers may offer the same energy-saving performance and features.
Product energy consumption and performance is measureable and can be tested.
When looking for energy efficient appliances, start with the Energy Star label! Check out http://www.energystar.gov for more details.
Your next step is to consider your size/capacity requirements.
A side-by-side refrigerator uses roughly 10-15% more energy than a top and bottom refrigeration unit of the same size. Additionally, a large refrigerator will use more energy than a small refrigerator, but if you need a second refrigerator or separate freezer, it may be more cost-effective and energy efficient to purchase one new larger fridge. The same goes for washers. A small clothes washer, for example, may be the most efficient choice for a small family, but if you will need to do too many loads to get your laundry done, then you will be wasting energy—and money! Choose a washer with adjustable water levels—this allows you to use less water for smaller loads.
A new Energy Star Certified washer only costs about $91 to run each year!
Check with your local utility.
FPL has many energy saving tips for residential and commercial appliances, such as keeping your freezer full to reduce its workload, and cooking several items in the oven at the same time to conserve energy. Check out FPL's Appliance Guide at http://www.fpl.com/residential/energy_saving/appliances.shtml for more great money-saving ideas.
AAA Able Energy Efficient Appliance Sales & Service
AAA Able's exceptional Appliance Sales and Service Team has proudly served the South Florida community for more than 30 years. We sell, install, and repair all major brands of refrigerators, ice makers, washers, dryers, dishwashers, garbage disposals, stovetops, ovens, and water heaters. For appliance service and energy efficient upgrades, contact us today.
AAA Able does the job right, fast, and won't break the bank.