Lauderdale-by-the-Sea Air Conditioning Repair, Maintenance, Installation & Lauderdale-by-the-Sea Appliance Repair, Maintenance & Sales
Commercial and residential air conditioner and appliance services in Lauderdale-by-the-Sea, Florida.
The city of Lauderdale-By-The-Sea traces its roots to the 1920s. AAA Able A/C & Appliance Service Inc. has served Lauderdale-by-the-Sea and the surrounding areas for over 30 years. We offer residential and mobile home, commercial and industrial heating, ventilation, and air conditioning (HVAC) services as well as a full range of appliance services. Located within a few minutes from Lauderdale-by-the-Sea, we offer same-day service, 24 hours a day, any day of the year! Our business is family-owned and operated, and we proudly serve with the honesty and integrity on which we have built our reputation. Don't take our word for it, see for yourself what AAA Able customers are saying!
Choose AAA Able and enjoy:
Expert, certified and licensed technicians.
Peace of mind of dealing with a factory-authorized seller of all major AC & Appliance brands.
Rebates and discounts from FPL. AAA Able is a participating Florida Power & Light contractor.
Financing options.
100% satisfaction guaranteed.
Air Conditioner Services in Lauderdale-by-the-Sea, Florida.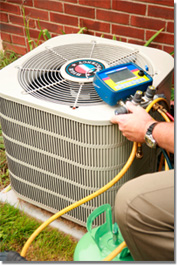 General AC Services
Air Conditioner Maintenance (Replace Air Filter, Clean Condenser and Coils - Click "Coupons" on the right for a great deal --

our $69.95 Tune-Up Special!

)
Residential Air Conditioner Repair
Commercial Air Conditioner Repair
New A/C Equipment Sales (Be sure to check out

our 2 Ton Ruud Air Conditioner Special!

Click "Coupons" on the right!)
New Air Conditioner Installation
Indoor Air Quality Services
Air Duct Cleaning
Air Duct Repair
Air Duct Replacement
Appliance Services in Lauderdale-by-the-Sea, Florida.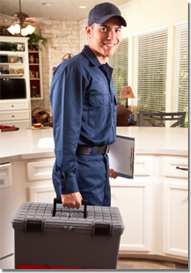 Click "Coupons" on the right for a $25 discount off your Appliance Repair/Service order!
Home Appliances
Home Kitchen Appliance Sales
Home Kitchen Appliance Repair
Refrigerator Repair
Washer/Dryer Sales
Washer/Dryer Repair
Oven Repair
Dishwasher Repair
Garbage Disposals
Water Heaters
Commercial Kitchen Appliances and Commercial Refrigeration
Restaurant Appliance Repair
Commercial Refrigeration Sales
Commercial Refrigeration Repair
Reach-In Refrigerators
Walk-In Freezers & Walk-In Coolers
Refrigerated Display Cases
Ice Machines are Our Specialty! Click "Coupons" on the right to see our Appliance Service discount!
AAA Able Air Conditioning and Appliances Inc. - When you want it done and you want it done right!
Whether you need to purchase or install a new air conditioner or appliance, or just need an A/C tune-up or a repair on your existing equipment, our friendly, trained technicians are ready to help. Based just minutes of Lauderdale-by-the-Sea, we are ready to attend to all of your A/C service and appliance service needs.
Fill out our online "Service Estimate Form" and receive 10% off. Have you received a lower quote? Please tell us—we will price match to get you the quality service you deserve. Also, check out our Referral Program: we give you cash for referring others!
Contact us today to schedule a service call for your air conditioner or appliance. We know South Florida, we know Lauderdale-by-the-Sea, and we know it's HOT! We want to earn your business so you, too, can say, "AAA Able does the job right, fast, and won't break the bank!"
Lauderdale-by-the-Sea Facts:
Lauderdale-By-The-Sea was first incorporated on Nov. 30, 1927, but its charter was revoked by the state in 1933. Fourteen years later, the Town reincorporated on Nov. 30, 1947.
While numerous other coastal cities in Florida allowed the development of huge condominium complexes on the beach, Lauderdale-By-The-Sea strived to maintain its small charm and ocean views by limiting building heights, which it still does to this day.
Lauderdale-By-The-Sea is located on a barrier island that is 7-feet above sea level.
Lauderdale-By-The-Sea's average annual temperature is 76 degrees Fahrenheit. Due mostly to summer and fall showers, the average annual precipitation is about 60 inches.