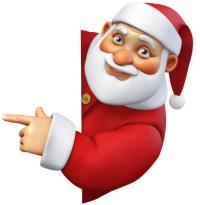 Help cut down on the Stress of holiday hosting by making sure your AC system is ready
The holidays often mean higher traffic in your home, more cooking and an abundance of household activities. Add to this a seasonal drop in temperature, with warm days and this could spell trouble for your air conditioner.
Try out these tips this holiday season and make sure that your home offers a warm welcoming and not a hot mess.
Check the air filter ensuring that it's free from dust and debris. This can cause increased energy use and release warm air when you want cool air.
Inspect you're A/C unit looking for any cracks in the hoses or breaks in the wires.
Make sure all your air return grills don't have any dust, dirt or pet hair that could lead to the impediment of airflow.
Remove the covers on your thermostat and with a Q Tip remove and dirt or particles by gently wiping down the parts. This helps lengthen the life span o your thermostat and can prevent malfunctions.
Double check your outdoor compressor and make sure the air ducts are free from anything that could obstruct airflow, like dead leaves, dirt or mud.
Common problems can occur when your HVAC system is asked to endure extra strain during the holiday season. For added peace of mind contact a specialist today who can get any immediate problems or concerns handled efficiently, cost effectively, and quickly so you can get your holiday plans back on track.
AAA Able Air Conditioning and Appliance Inc. has been servicing the South Florida community for over 30 years. Our family owned and operated business has seen every A/C and appliance problem and we've fixed it all. If you're having problems with your system contact us for same day service, all day everyday. Happy Holidays from all of us at AAA Able!