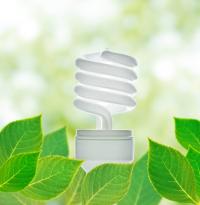 Visiting the Energy Saving Pros at the Annual Water Matters Day
Broward County held its 12th Annual Water Matters Day event at Tree Tops Park in Davie. Water, of course, is one of South Florida's most precious natural resource, with the Atlantic coastal ecosystems to the east and the Everglades to the west.
The event was set up county fair style. Booths straddled a long sidewalk amidst sunlit greenery, horse trails and marshes. Visitors made their way down the information hub, collecting points in order to receive a free native plant. Each booth offered either a game or brightly colored charts or live animals – something to keep the learning tethered to the fun, as the topics could get pretty serious at times.
Here's a synopsis of the various issues presented and tips to save on energy, decrease water usage and increase air quality.
Saving Water
With population increasing in South Florida (Broward County alone is predicting 2 million residents by 2015), it's to everyone's benefit to be aware of our water usage and ways to conserve.
The booth representing Ft. Lauderdale Public Works Department offered this list for saving water in the bathroom and laundry room.
Use Hot Water Efficiently – When letting sink or shower water run to heat up, capture warm-up water for other uses. Insulate hot water pipes to save energy.
Wash Cloths Wisely – Match washer's load selector to your load size. Wash full loads. Buy an ENERGY STAR washer to save the most water and energy.
Test Your Toilet – Add food coloring to toilet tank and wait a few minutes. If color appears in toilet without flushing, replace flapper valve.
Reduce Water Use – If you don't have a low-flow toilet, use plastic bottles filled with water and pebbles to displace water in tank.
Flush Only When Necessary – Every flush you eliminate saves many gallons of water. Install a water-efficient toilet. Don't use toilet as waste basket.
Brush Teeth Efficiently – Don't let the water run while you brush your teeth or shave. Turn the faucet on just briefly to rinse.
Take Half Full Baths – Try bathing in a tub that's less than half full. When finishing bathing, use the bath water to rinse tub.
Short Showers Save Water – Install a low-flow showerhead and a flow controller. Try to limit showers to under five minutes.
Improving Air Quality
Ground-level ozone is the primary pollutant of concern in southeast Florida. It is found close to the earth's surface and is produced when sunlight combines and reacts with chemicals from motor vehicle exhaust and industrial emissions. That's why ground level ozone, a main component of smog, tends to higher in sunnier climates like South Florida, or during hot, still weather.
Here's list presented by the Broward County Air Quality Program, aimed towards kids, although, of course, it's relevant to adults as well and hopefully many of these are initiatives we've already taken.
10 Things Kids Can Do to be Air Aware
Bike or walk whenever possible.
Recycle.
Turn off lights when not in use.
Don't litter.
Carpool to school.
Plant a tree.
Read books about climate change.
Turn off electronics not in use.
Ride the bus to school.
Share with friends and family how to be air aware!
Save Money and the Environment
The Broward County Board of Commissioners enacted an energy saving program called Energy Sense, which is a part of a larger initiative called Broward GoGreen. One of their approaches to interview people on their energy savings to collect practical tips from residents.
These residents have done ONE thing everyday to save money and the environment.
Brenda, Fort Lauderdale
"Devises in standby mode keep using energy, so I unplug my chargers, computer, and small appliances when I don't need them."
Michael, Plantation
"When I shop for my new appliances, I use my Energy Sense. I look for the ENERGY STAR label. This can cut my monthly electric bill by 20%."
David, Miramar
"We use a programmable thermostat to control our A/C. When we leave for work, our home warms up a few degrees and gets cooler at night – saving energy and reducing our electric bill."
Maribel, Pembroke Pines
"I save money every month now that I've replaced my standard light bulbs with new LED light bulbs. They use a fraction of the energy, and stay cool, and last for decades!"
This is just a portion of the many wonderful encounters at the Water Matters Day event. And I didn't even touch on the great food smells wafting over from the cuisine trailers. That, though, you might have to just experience for yourself.
See you there next year! And remember, tuning up the environment starts with tuning up your own home.
AAA Able Air Conditioning and Appliance Inc. has been dedicated to the South Florida community for over thirty years. We've helped thousands of customers save money, save energy and save their sanity with our knowledgeable and friendly service. We're available for same day service, any day of the week. Contact us today for a free consultation.